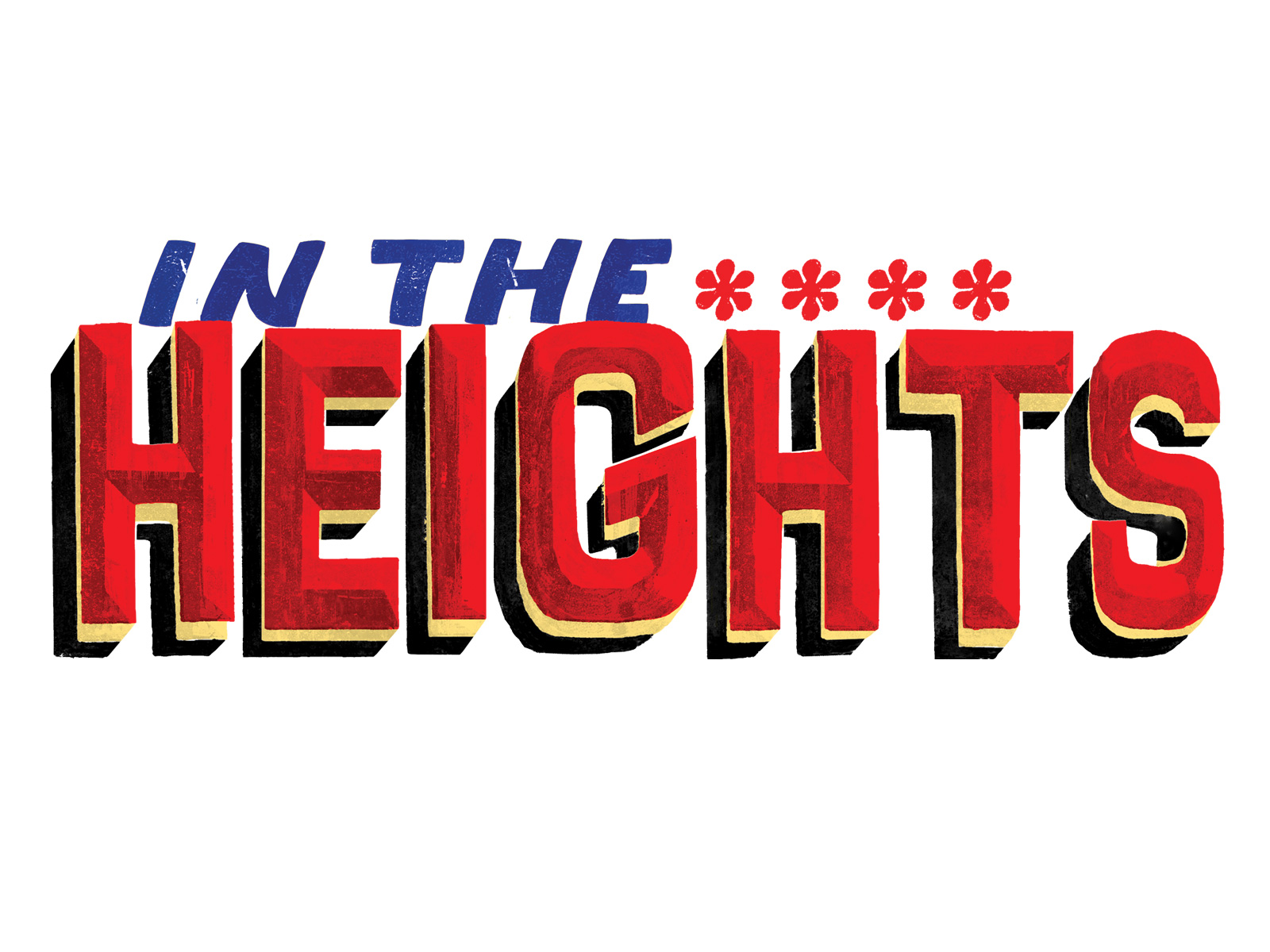 Your information center for the ADHS Spring Musical, In the Heights! 
Please remember to not reproduce or post any of the material found on this page!
Thank you to all students that auditioned for In The Heights. Casting this show was no easy feat as the level of talent and preparedness was unprecedented. You all make Athens Drive proud!!! For students that were not cast, please know that we would love for you to still be a part of the production crew. If you would like to be considered for technical crew, please fill out a crew application and turn it into Mrs. Hayes by Wednesday, February 7, 2018.
If you were cast, please be sure to pick up your script after school on Monday, February 5, 2018 from Mrs. Hayes' classroom (trailer 6, outside of the auditorium). Please place your script in a binder. The cast read-through will take place on Thursday, February 7 in the chorus room beginning at 2:30pm. We will briefly go over cast expectations before reading the script as a cast. Please be sure to review your script thoroughly before Thursday's read-through.
Cast List

Principal Roles

Usnavi De La Vega

Benn Otten

Nina Rosario

Averi Zimmermann

Kevin Rosario

Luke Brocker

Camila Rosario

Kasey Fountain

Benny

Vishal Kasula

Vanessa

Anna Vtipil

Sonny

Matthew Bunn

Abuela Claudia

Madeline Desautels

Daniela

Julia Hader

Carla

Mia Desautels

Graffiti Pete

Connor Whiteley

Piraguero (Piragua Guy) will be determined during rehearsals

Understudy (Nina)

Leila Elmore

Understudy (Vanessa)

Emily Raynor

Ensemble

Nick Alahari

Manon Bedouet

Tamya Bland

Ace Chavez

Jen Denton

Leila Elmore*

Lauren Evancho

Netta Faison Osborne

Rebecca Johnson

Isy Kaczmarek

Sam Katz

Stella Mabiala

Stacy Mabiala

Natalie Ndiformang

Ben Perkins

Sara Rappl

Emilly Raynor*

Will Wakeford

Logan Wells

Cate Whiteley